Ever wondered what your cat gets up when you're not looking? What if you could keep track of your cat's whereabouts even when you're not around? Now is your chance to get a unique insight into your cat's habits.
Central Tablelands Local Land Services and Mid-Western Regional Council invites you to take part in the Domestic Cat Tracking project.
The project, which involves fitting a small, lightweight GPS tracker to cats and monitoring their movements for 11 days, has already been rolled out in Orange and Lithgow and is now coming to Mudgee.
The Cat Tracker Project aims to find out where cats venture to and to promote awareness of the distances that domestic cats can travel. It will also give a better understanding of the time spent away from home and the location of the cats when they roam.
Cats and their humans from Mudgee, Gulgong, Rylstone and surrounding farms and peri-urban areas are invited to join the program.
The participating cats will wear a small motion-sensored GPS tracker, fitted to a harness for a maximum of 11 days. The GPS device and harness combined weigh less than 50g and the harness is fitted with a a breakaway safety buckle to prevent cat becoming caught or snagged on an object.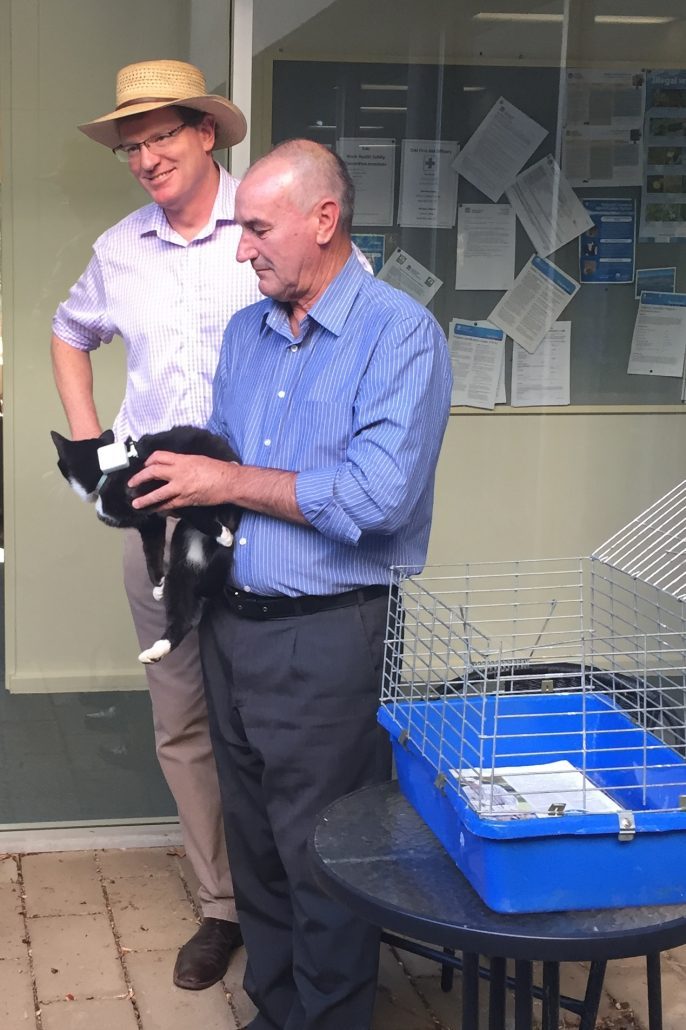 The information collected by the GPS trackers will be downloaded and overlayed onto mapping imagery. This will be provided to the cat owner so that they can identify where their cat has travelled.
You can view results from a similar project run in South Australia at: http://www.discoverycircle.org.au/projects/cat-tracker/tracks.
Want to find out more about the project or how to get involved?
An information and registration session will be held on Thursday 18 May at 6pm at the CWA Rooms, 48 Market St, Mudgee.
For more information or to register please contact Julie Reynolds, Central Tablelands LLS Land Services Officer, on 6378 1706 or 0418 150 1676 or by email: julie.reynolds@lls.nsw.gov.au.
https://watershedlandcare.com.au/wp-content/uploads/2017/12/Scooter1.jpg
1030
686
wslc
http://watershedlandcare.com.au/wp-content/uploads/2016/12/logo-watershed-300x104.png
wslc
2017-05-05 12:01:13
2017-12-18 10:14:03
The secret life of your kitty