The koala is one of our most iconic native animals. They are known to be quite fussy eaters, but did you know that the two or three primary species they prefer for food vary across their range?
Koalas feed almost exclusively on eucalyptus leaves, consuming about half a kilogram per day. A recent review has found that the preferred species vary depending on where the koalas live, with 137 species identified in NSW. The patterns of koala tree use varied at regional levels and displayed a complex relationship between the food, shelter and social requirements of individuals and the quality and diversity of existing vegetation.
Red gums and mahoganies were the preferred food source around Sydney; tallowwood and forest red gum in northern NSW; manna gum in the south; and river red gum and ribbon gum in the west. Paperbark, she-oak, brush box and acacia are also important species, providing shelter for these sedentary marsupials.
Eucalypt leaves are not the easiest things to digest and contain little energy, koalas conserve energy by sleeping for most of the day and looking for food in the evening. They can be hard to spot in the wild, but current estimates put the wild population of koalas in NSW at around 30,000 to 40,000.
Koala populations are under pressure from urban expansion, bush fires, car strikes, dog attacks and disease. In 1992, the New South Wales Government listed the koala as a threatened species and in the same year koala populations in Queensland, NSW and ACT were listed as vulnerable to extinction under the Commonwealth Environment Protection and Biodiversity Conservation Act 1999.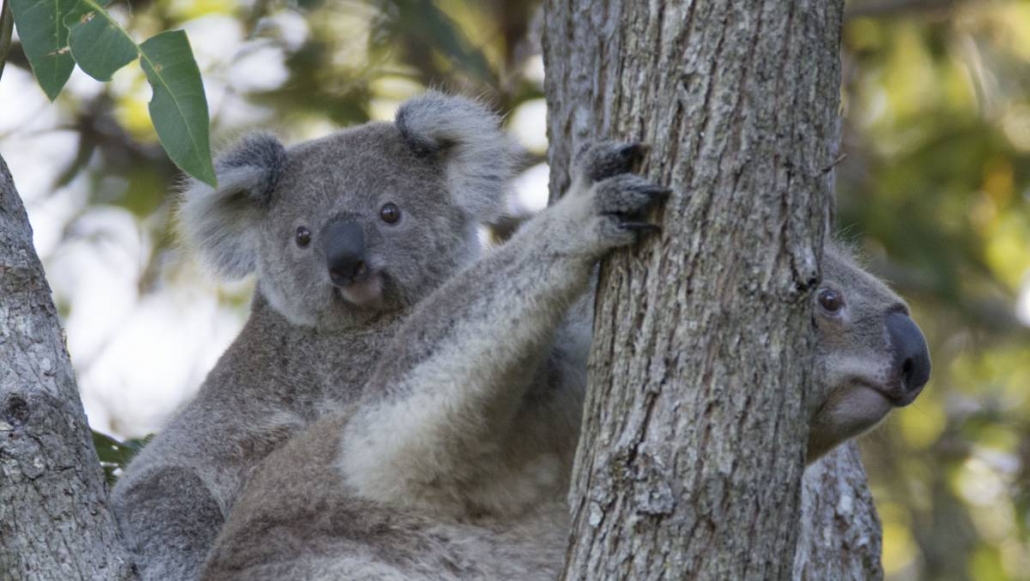 Koalas in New South Wales are some of the most genetically diverse in the country. This genetic diversity may be critical to future conservation efforts and survival of the species.
A new website, developed in partnership with the community, has been launched to build a virtual community of koala conservationists, provide information about koalas and highlight the people working to save them in NSW.
You can find out about opportunities to get involved in koala conservation initiatives by visiting koala.nsw.gov.au.
The Office of Environment and Heritage is also developing a koala sightings and survey app. This tool will allow members of the public to record details of koala sightings in the wild, to help improve the information available about where koalas are, nearby risks and how to conserve them.
https://watershedlandcare.com.au/wp-content/uploads/2019/08/r0_245_4800_2954_w1200_h678_fmax.jpg
677
1200
wslc
http://watershedlandcare.com.au/wp-content/uploads/2016/12/logo-watershed-300x104.png
wslc
2019-07-26 16:55:35
2019-08-21 16:58:20
NSW host to iconic animal