The Mudgee Small Farm Field Days are on again on Friday 12 and Saturday 13 July at the Australian Rural Education Centre (AREC). The Field Days aim to promote innovation and information on farming, particularly for small acreages, with demonstrations, workshops, livestock exhibits and thousands of products on display. This is a unique opportunity to talk face-to-face with a multitude of exhibitors, all in the one place.
Watershed Landcare, supported by AREC, will feature lectures on a variety of subjects in the Straw Bale Building (L8).
Regenerative Agriculture has been getting a lot of press recently. Come along and find out the why and how from local farmer and agricultural innovator, Colin Seis. Colin's talk will be held at 10am on Friday and 1:30pm on Saturday and will cover how many of the challenges created by industrialised agriculture are being addressed with the adoption of innovative agricultural techniques, that are showing better ways of producing food and grazing animals.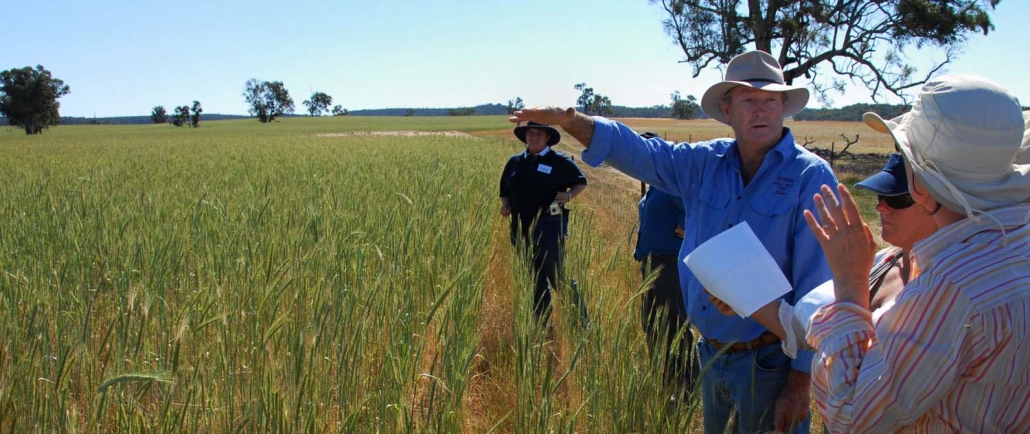 Over the last two years the Kandos School of Cultural Adaptation has been working with regenerative farmers, scientists and aboriginal caretakers across NSW on a project to raise awareness of regenerative agriculture and to engender conversations about it with audiences that bridge the rural – urban divide. Three members of the group will present on various aspects of the project; 'Art and the Changing Culture of Agriculture' will be held at 1:30pm on Friday.
Sarah Curry is a 5th generation farmer, agronomist and passionate gardener with a strong belief that healthy gardens and produce come from healthy productive soils. Come along and gain an understanding of the key elements of healthy soils and how to overcome common problems to boost your gardens health and production. 'Healthy Soils = Healthy Plants' will be held at 11:30am on Friday and Saturday.
Find out how basic permaculture design principles can increase productivity and efficiency. Karren Lewis, Green Gully Creek Farm, will present 'Planning Your Property Using Permaculture' at 3pm on Friday.
Uschi Rowlands, Gourmet Mushrooms of Mudgee, will provide an overview of the Fungi Kingdom, some of their fascinating traits, and a look at how mushrooms are grown. Fascinating Fungi will be held at 10am on Saturday.
Tamara Bowman will teach you about local plants and share gardening tips that will attract birds and bees to your backyard. 'Birds and the bees' will be held at 3pm on Saturday.
We will have also have plenty of information and displays at the Waterwise Garden demonstration site, locally grown, native tube stock for sale, and, of course, our beautiful display garden of waterwise and salt tolerant plants for the Mudgee district.
Or just drop by for a chat with other Watershed Landcare members, thaw out by our fire and find out what we do, how to get involved in our projects and become a member.
These events are supported by Watershed Landcare and are a part of the NSW Government's Local Landcare Coordinators Initiative, supported through the partnership of Local Land Services and Landcare NSW.
https://watershedlandcare.com.au/wp-content/uploads/2019/08/colin_seis.jpg
632
1500
wslc
http://watershedlandcare.com.au/wp-content/uploads/2016/12/logo-watershed-300x104.png
wslc
2019-07-05 17:07:30
2019-08-21 17:10:14
Landcare lectures at the Field Days