As part of the NSW Landcare Program 2019 – 2023, Landcare networks in the Central Tablelands LLS region will have enhanced capacity to improve their governance, communication, partnerships and ability to coordinate on ground activities.
The $22.4 million investment co-delivered by Landcare NSW and NSW Local Land Services will continue to employ 72 Local Landcare Coordinators as well as 12 new Regional Landcare Coordinator roles across NSW.
Building on the Local Landcare Coordinator Initiative 2015-2019, the funding will provide continued support for employment of Local Landcare Coordinators in the Central Tablelands Landcare, Lithgow Oberon Landcare, Little River Landcare, Mid-Lachlan Landcare and Watershed Landcare networks.
The Central Tablelands Landcare Network has also welcomed Sharon Cunial into the newly created Regional Coordinator role. The position will provide a key resource to boost the capacity of grassroots landcare and provide opportunities for regional project development and delivery.
"I've been extremely fortunate to come to the Central Tablelands region where the five Landcare Networks and volunteer groups are highly capable and achieving meaningful outcomes in their communities and on the ground." said Sharon.
"As a Regional Landcare Coordinator I aim to support the networks but I'm also here to provide support for smaller Landcare Groups to build their capacity and participate in Landcare activities in the region." she continued.
Sharon has a technical background in river management, has worked as a Landcare Coordinator with Macleay Landcare Network in the Kempsey Shire Council and most recently as a soil health project officer in the North Queensland Dry Tropics. But she's no stranger to the Central Tablelands, coming home to live on the family farm near Orange.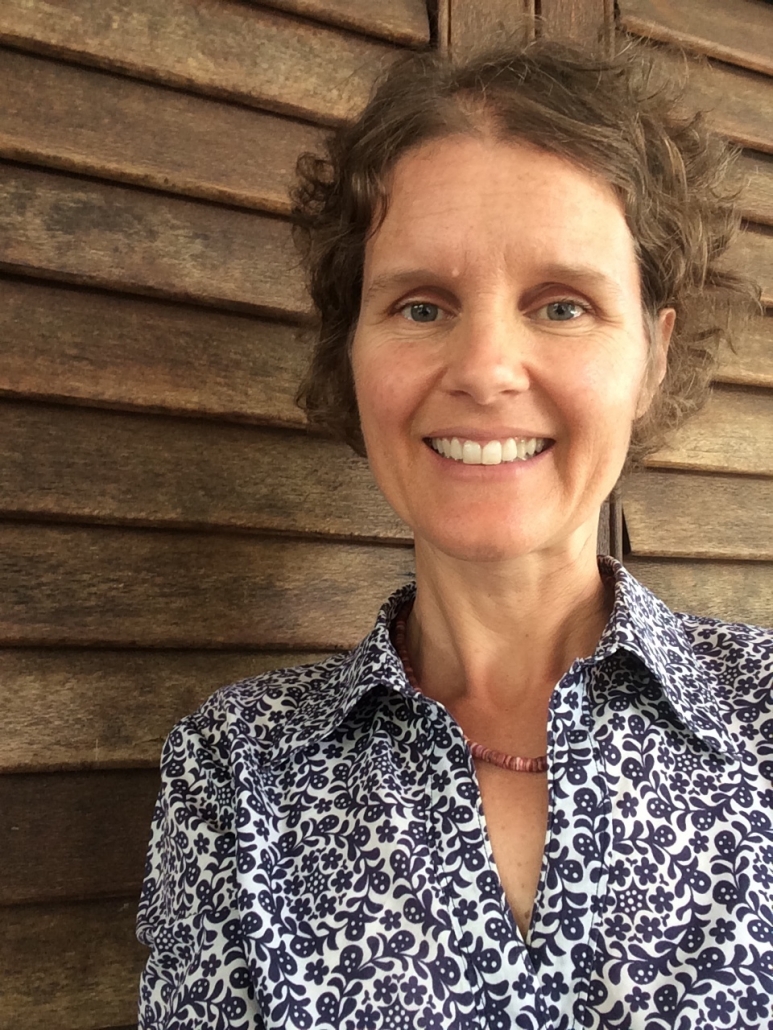 "I appreciate the diversity of Landcare activities across this region from grazing support to bat surveys and tree planting. It's a real reflection of how Landcare nimbly responds to the needs and interests of their local community, particularly during hard times." said Sharon.
"COVID-19 and social distancing rules have certainly impacted my ability to get out into the regions and meet with groups on the ground however, I believe we've all discovered amazing opportunities to connect with each other, learn and collaborate from the comfort of our homes."
The additional support the role will bring to networks and groups in the region will further strengthen regional partnerships and empower community action on local problems and deliver outcomes across local and regional issues.
"I really appreciate collaborating with our project partners, particularly the Regional Agriculture Landcare Facilitator, Liz Davis at the Central Tablelands Local Land Services. Together we're able to bring more resources and opportunities to the Landcare community in the region. We also collaborate with our equivalents in the Central West region." said Sharon.
"For me and the RLC role, the next three years is about supporting Landcare networks and groups to build skills, resources and opportunities to participate in environmental and sustainable agriculture activities. The future is about telling the Landcare story so that the broader community can see and value the contribution that Landcare makes to securing our future."
https://watershedlandcare.com.au/wp-content/uploads/2020/09/SharonCunial.jpg
1280
960
wslc
http://watershedlandcare.com.au/wp-content/uploads/2016/12/logo-watershed-300x104.png
wslc
2020-07-17 08:03:10
2020-09-04 08:04:50
Boost to Landcare in the region