Mid Western Regional Council will be hosting a Carp Muster at the Putta Bucca Wetlands on Sunday 17 March.
Carp have a detrimental effect on water quality and their feeding habits are destructive to plants, which provide critical feeding, spawning and nursery habitat for native fish.
Carp are benthivorous fish that feed in and on the sediments to a depth of about 12 cm. This increases turbidity by suspending sediments and mobilising sediment bound phosphorus, creating an unfavourable environment for other species. High turbidity reduces visibility for visual-feeding predators and the suspended sediment particles can clog gill filaments.
Their feeding habits are destructive to soft-bodied and recolonising plants, which provide critical habitat for fish feeding, spawning and nursery habitat. Carp have also been known to consume the eggs of other fish. Carp can also exclude smaller fish from their preferred habitat through their physical dominance and overcrowding.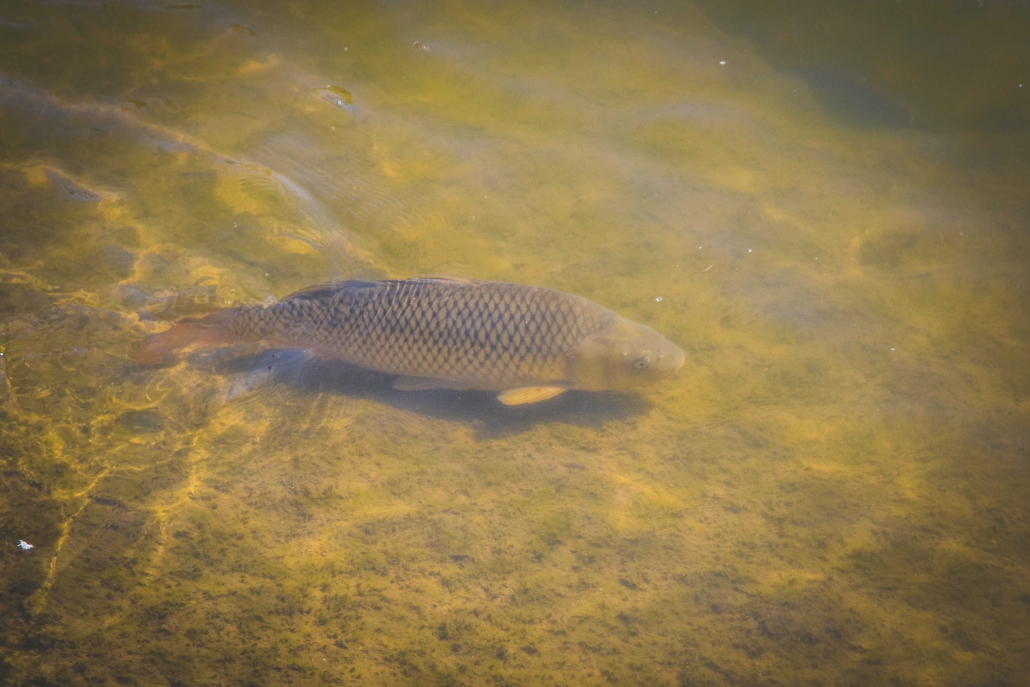 There are various approaches to carp control but it has been recognised that control for wetlands is integral to overall population management.
It is estimated that a 6 kg female can produce up to 1.5 million eggs and wetlands are often primary breeding sites for carp. These are also the sites where carp are most likely to have detrimental effects on water quality and affect native fish and invertebrate species.
So whether you are young or old and whatever your fishing ability, come along and have some fun and help remove this pest from our waterways.
The main event for the day will be the fishing competition which will run from 9am to 12pm at the Putta Bucca Wetlands, Putta Bucca Rd, Mudgee. Prizes will be awarded for Junior – under 12 years, Junior – 13-18 years, adult male, adult female, most fish caught and smallest fish categories. Mudgee Camping and 4WD have also donated lucky door prizes to be awarded on the day.
Registration for the fishing competition is free but all entrants 18 years and above must have a fishing license and comply with NSW fishing rules. License or receipt of license must be presented upon entry. All native fish caught on the day must be released.
Bring your fishing equipment, hat, sunscreen and show off your angling skills. A free sausage sizzle lunch will be available from 11:30am on the day.
For more information contact Cassie Liney, Environment Coordinator with Mid-Western Regional Council, on 6378 2850.
https://watershedlandcare.com.au/wp-content/uploads/2019/04/Carp-swimming_small.jpg
2000
3000
wslc
http://watershedlandcare.com.au/wp-content/uploads/2016/12/logo-watershed-300x104.png
wslc
2019-03-08 10:27:00
2019-04-15 10:28:32
Putta Bucca Carp Muster