Local graziers are taking advantage of support while planning for what is forecast to be a tough winter season.
Grass budgets, setting critical dates and adaptive planning dominated discussion when members of Watershed Landcare's Grazing Group met recently.
"Members are preparing for a tough winter and are having to make different decisions because they don't have their usual backstop. A lot of people don't have the the feed or fodder reserves they had this time last year, and that's been a big factor in decisions." said Grazing Group Coordinator, Claudia Wythes.
"It's a good time to re-group and members are taking advantage of support, running plans past each other and having a sounding board for their decision making.".
The Grazing Group provides participants with support, mentoring, vibrant and interactive conversation and new ideas. The group comprises of local graziers with diverse operations, from breeding to trading, and everything in between.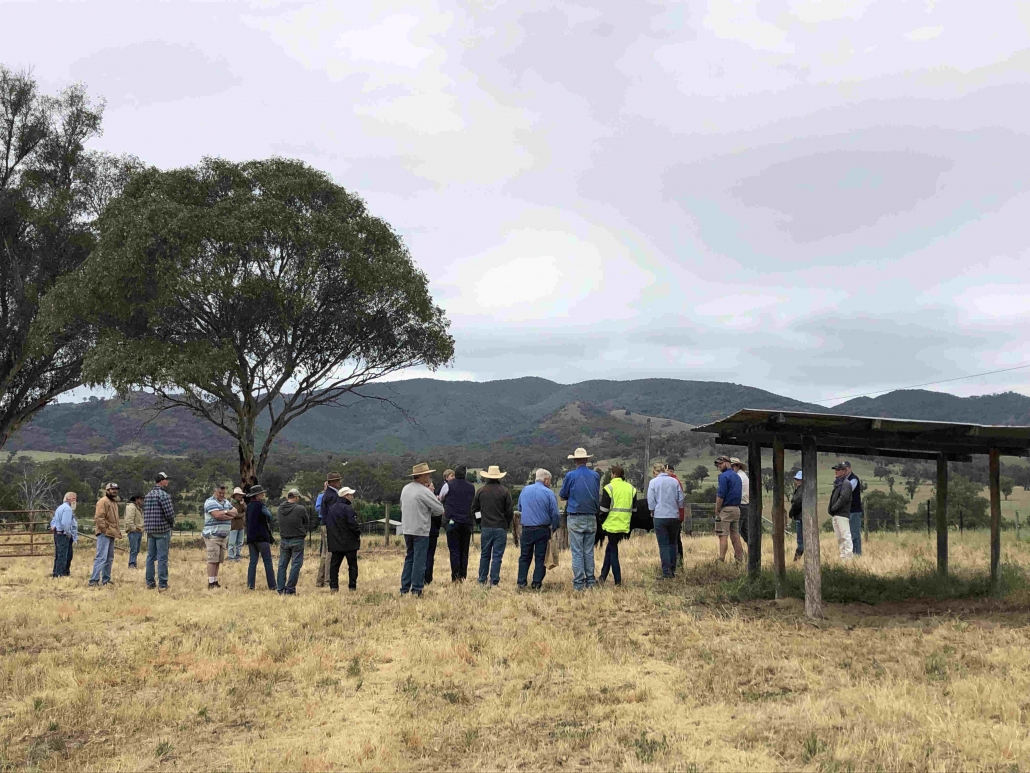 Much of the discussion was focused on making a plan based on current conditions and the best information available but also being prepared to adapt that plan if conditions change.
"Just because it's rained don't stop thinking about it. What stock have you got on hand? What water have you got? Is the quality good? Do you need to get it tested?" said Ms Wythes.
"A decision made on planning is better than a decision made because you had to, under pressure."
Recognising the importance of rest, especially when paddocks are under pressure, to maintain groundcover was also a principal factor in graziers decision making. Current conditions mean longer rest periods need to be scheduled when planning grazing, for example when getting paddocks ready for spring lambing.
The Watershed Landcare Grazing Group meet on-farm four times a year to discuss seasonal, production, marketing and management strategies and decisions and to explore topics of interest through guest speakers.
Want to find out more about the Grazing Group and how you can get involved? For further information contact Claudia Wythes, Watershed Landcare Coordinator, on 0412 011 064 or claudiawythes@watershedlandcare.com.au
The Grazing Group is supported by Watershed Landcare and is a part of the NSW Government's Local Landcare Coordinators Initiative, supported through the partnership of Local Land Services and Landcare NSW.
https://watershedlandcare.com.au/wp-content/uploads/2019/04/grazing_group_small.jpg
3024
4032
wslc
http://watershedlandcare.com.au/wp-content/uploads/2016/12/logo-watershed-300x104.png
wslc
2019-03-29 10:13:22
2019-04-15 10:17:24
Have a plan for the coming season