Australia is the driest continent on earth and the management of our water assets is often the limiting factor to the productivity and viability of our farmland.
Capertee Valley Landcare are celebrating a year of water in the valley with a series of activities and events focusing on re-hydrating the landscape. They will be hosting a 4-day workshop on Restoring Natural Landscape Function in Glen Alice in March.
Growing interest in restoring the natural cycling of water and improving resilience have led a number of landholders in the valley to explore the technique of Natural Sequence Farming. The hands-on training course will be delivered by Stuart Andrews, Tarwyn Park Training, and will focus on on redesigning your farm through Natural Sequence Farming techniques and principles to maximise productivity, enhance landscape function and minimise farm costs.
Natural Sequence Farming is an agricultural practice developed by Peter Andrews which aims to re-establish the natural function, fertility and resilience of agricultural landscapes. One of its primary aims, and main benefits, is a landscape that harvests more water, holds more water, and uses available water more effectively, resulting in increased primary production.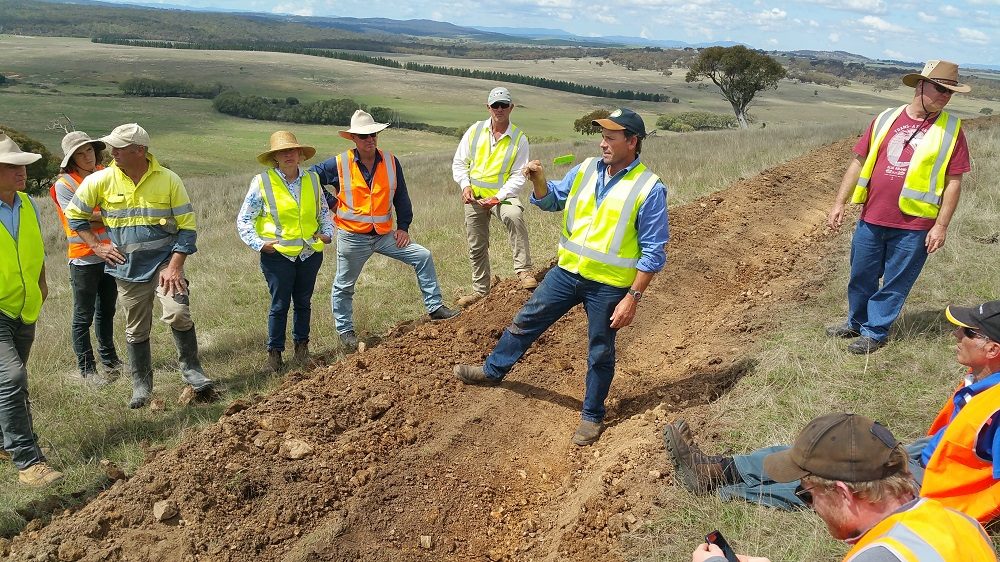 Rather than allowing water to flow straight downhill, Natural Sequence Farming utilises plants and gravity to slow down the flow of water, move the water through the landscape and give soils, the largest water sinks on our farms, time to recharge.
Although simple in principle, the technique relies on knowledge and skills to read the unique Australian landscape. Each of the four days during the course will focus on a key step in restoring natural functions; day 1 – slow the flow, day 2 – let all plants grow, day 3 – careful where the animals go, day 4 – to filter the flow is a must know.
Participants will learn how to read the landscape; rehydrate the landscape; fully utilise your farm's natural resources; locate, design and build natural landscape structures; redesign your property; begin improving landscape function; and lower farm costs and boost profits.
The 4 day course will run from Monday, 23 March to Thursday, 26 March at a cost of $2,450 (inc. GST) per person.
For more information or to book visit: www.tarwynparktraining.com.au. For enquiries email: info@tarwynparktraining.com.au.
https://watershedlandcare.com.au/wp-content/uploads/2020/03/stuart_andrews.jpg
562
1000
wslc
http://watershedlandcare.com.au/wp-content/uploads/2016/12/logo-watershed-300x104.png
wslc
2020-02-28 12:57:59
2020-03-02 13:01:38
Growing interest in restoring the natural cycling of water