Watershed Landcare is a non for profit, community organisation that aims to provide a catalyst for the community through education, coordination and support towards the improvement of the socio-economic and physical environment in our region.
Members of the Watershed Landcare executive committee are volunteers who are passionate about the environment, sustainable and regenerative land management and improving the health of the landscape and the people in our region.
The executive committee meets at 5:30pm on the first Wednesday of the month, from February to November.
Input from members is always welcome and members are encouraged to attend committee meetings.  Contact us for details of place and time.
Our 2017 AGM was held on 24 November at the Australian Rural Education Centre. See below for profiles of our newly elected committee!
The current Watershed Landcare Committee is:
For only $44 per year, you will …
Receive newsletters about our events, and other activities we think might interest you
Be the first to know about our on-ground projects, and be eligible to benefit from grant incentives
Gain free or discounted entry to our events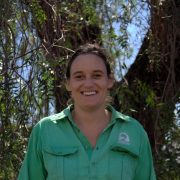 Vivien Howard
Chair
Watershed Landcare Incorporated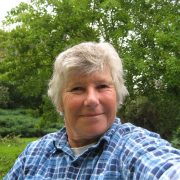 Christine McRae
Secretary
Christine grew up in the outer western suburbs of Sydney, surrounded by farmlands which were her playground for much of her earlier formative years. An appreciation of the natural environment developed, which was fostered by her mother and grandmother. With her husband Tony, she now runs a mixed grazing enterprise on native pastures in the Carcalgong and Bocoble/Queens Pinch areas to the south of Mudgee.
She is passionate about the importance of plant diversity in pastures, and likes nothing more than introducing landholders to the diversity of plant species on their properties. Christine recently completed a science degree with a Major in Botany through the University of New England. She is also a member of Stipa Native Grasses Association and various plant conservation groups.
Watershed Landcare Incorporated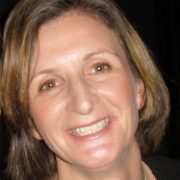 Sonia Christie
Vice Chair
Sonia Christie, together with her husband and three children run 'Eastwood', a mixed grazing property, north west of Rylstone. Sonia has implemented and manages a cell grazing system and has a passion for sustainable farming ideas and food production. The plan being on Eastwood, to improve biodiversity and sequester carbon in the soils whilst being profitable. Sonia uses Stressfree Stockmanship methods to make livestock management an easier, safer and a calmer way to rotate contented stock around the cell system.
Sonia has a background in health and so has an interest and understanding of the link between healthy landscapes, food production and human health outcomes.
As part of the Watershed executive, Sonia hopes to help promote and encourage the great range of projects and educational opportunities Watershed has on offer.
Watershed Landcare Incorporated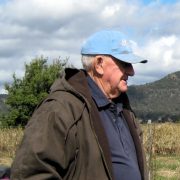 Graeme Anderson
Committee Member
Graeme and his partner Lynda left the Sydney CBD about 16 years ago. They moved to a very run down 40 acre property with an equally rundown house in Green Gully, 30 km SW of Mudgee, and decided to make it their home.
Since that time Graeme and Lynda have greatly enjoyed restoring both the house and the property. They have embraced the experience and fun of the small farm life style, along with the great learning curve both from lessons given by nature and learning from the people they've met along the way. Their small acreage has a very productive covered raised bed vegetable garden, an enclosed orchard, white dorper sheep that supply meat, a cold room and slaughter facility, bee hives, flower gardens, irrigation systems, and a wonderful house surrounded with verandahs.
Graeme is also a passionate beekeeper and is one of the founding members of the Mudgee Bee Group.
Watershed Landcare Incorporated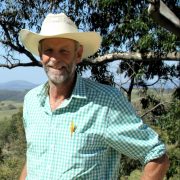 Hunter White
Treasurer & Public Officer
Hunter White is a farmer and company director who lives at Havilah, Mudgee (near Lue). With his wife Sue Ann, he operates a mixed farming enterprise in the Mudgee and Yeoval districts based on sustainable and regenerative land management. Hunter and Sue Ann are members of Watershed, Bingman and Little River Landcare groups. In addition, Hunter is very involved with community activities including Mudgee Show Society, Mudgee Race Club and Lue-Havilah Bushfire Brigade.
Hunter is very focused on importance of the land to the Australian culture and well-being. Farmers have an enormous challenge as land managers to produce food sustainably within our complex ecosystems. This is a very exciting challenge which relies upon our heritage, education, innovation and, within the Landcare movement, building communities and open sharing of ideas and information, to achieve this.
Watershed Landcare Incorporated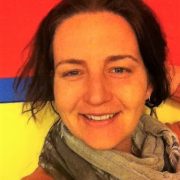 Christine Corner
Committee Member
After spending considerable time in the region growing up, Christine moved permanently to Mudgee in 2002, from the Northern Beaches, where she was a Veterinary Nurse and Dog Trainer.
Assisting her parents on their organic orchard and vineyard at Apple Tree Flat, she gained a lot of hands on experience and established a successful market garden, selling produce locally and into Sydney.
Whilst at the vineyard Christine studied a Diploma in Production Horticulture and recently completed a Holistic Management Certificate, Permaculture Design Certificate and Permaculture Teacher Training.
Healthy soils, healthy food, healthy people is the philosophy behind her thriving business Crave Natural, established in 2010, which creates fermented foods, abundant permaculture gardens and also provides education.
Christine loves our region and its diverse community, volunteering at Cudgegong Public School garden club, a member of Mudgee Bee Group, Regional Platters, Mudgee Fine Foods and she is also a regular stall holder at Dubbo and Mudgee Farmers Markets.
Her current personal project, having just returned from Mongolia and meeting with many herders/farmers, is to help develop strategies that they can utilise for regenerating degrading pastures, erosion control and revegetation of severely overgrazed land.
Having been a member of Watershed Landcare for many years, she has enjoyed participating in many excellent lectures, events and workshops from soil health to bee keeping.
Christine is looking forward to her continued involvement in the Watershed Landcare community and is honoured to be a member of such a progressive committee.
Watershed Landcare Incorporated